October 16, 2023
OMAN OIL MARKETING COMPANY SUPPORTS NATIONAL HEALTH SCHOOLS' INITIATIVE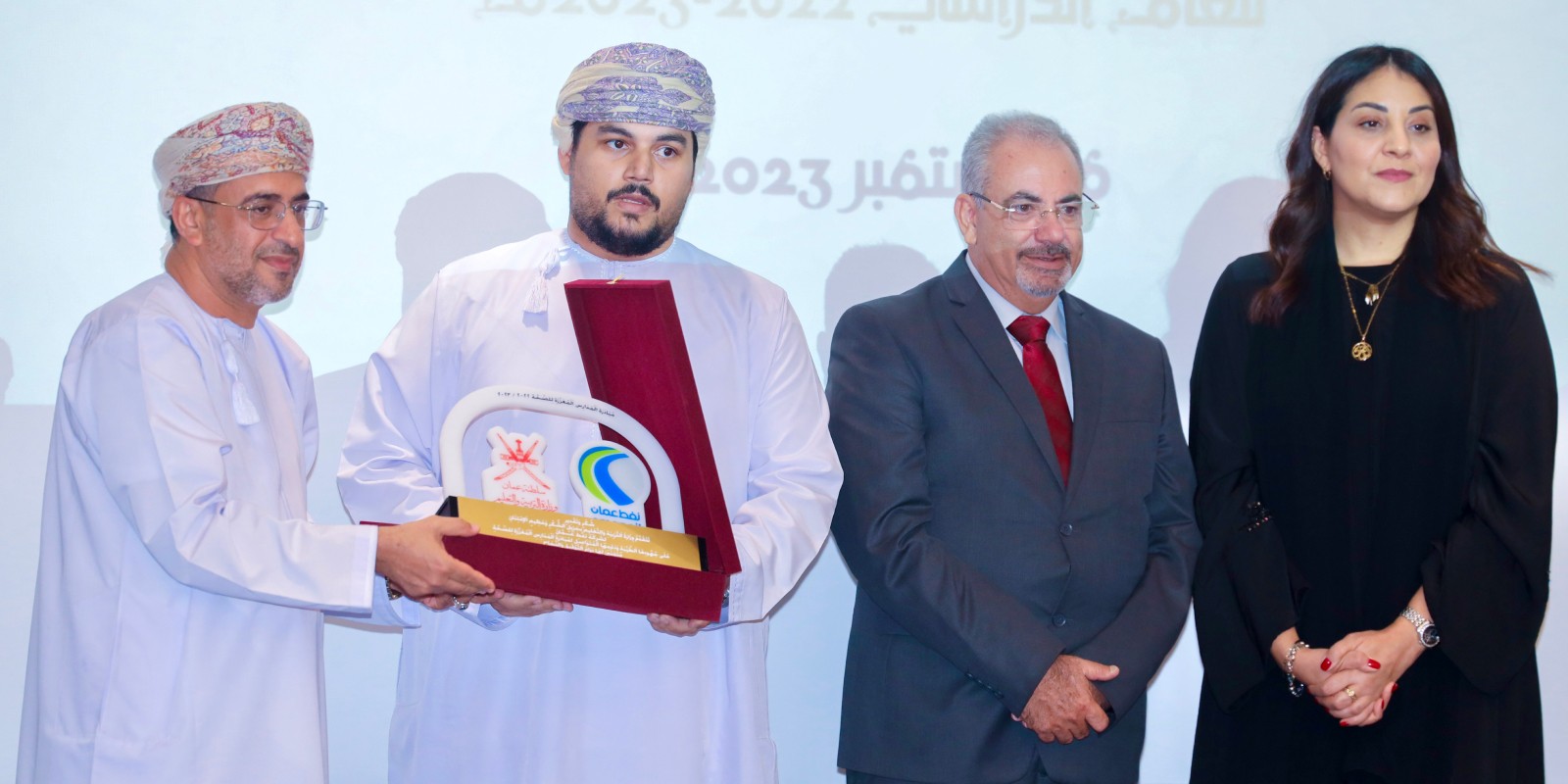 As a part of Oman Oil Marketing Company's continuous efforts to support the community through Corporate Social Responsibility (CSR) programs, and as a contribution to cultivating a health and wellness culture in communities through education, Oman Oil Marketing Company (OOMCO) recently supported a competition that was part of the Health-Promoting Schools (HPS) Initiative. The Ministry of Education and the Ministry of Health, initiated HPS to develop schools across Oman into learning environments that encourage healthy behaviours. Establishing healthy eating habits and being physically active among young minds increases their educational and practical achievements.
Tarik Mohammed Al Junaidi, CEO of Oman Oil Marketing Company, said, "Supporting this initiative falls under the four main pillars of our Corporate Social Responsibility strategy: Education and Youth Development, Community Quality of Life Improvement, Environment, and SME's Development. As a company, we want to lead in promoting the good health and well-being of not just our team but also our communities, and we believe that we can raise awareness through education and starting at an early age." He added, "We support creating school environments conducive to health and safety, which benefits our youth and society. By offering rewards and incentives for schools across Oman, children and communities are encouraged to choose healthier lifestyle options that will support them in achieving their goals and objectives."
OOMCO contributed to the event by providing nine schools across Oman with interactive screens as a reward for their achievements in promoting health and wellbeing in their schools. The HPS Initiative in Oman started as part of the World Health Organization (WHO) global initiative in 2004. The WHO underlines that health and education are inextricably linked and schools provide a setting that can be used to improve students' health in addition to providing education.
OOMCO aims to add value to local communities through its CSR initiatives. The company supports various charitable, educational, and environmental events and initiatives, to name a few. Apart from supporting the HPS Initiative, the company recently launched Tmakon, a CSR programme to empower young Omanis to reach their full potential as emerging entrepreneurs. OOMCO also operates the Experience Hub program, which aims to train fresh graduates in the work experience.