October 04, 2023
OMAN OIL MARKETING COMPANY CONTINUES TO PUT CUSTOMERS FIRST DURING CUSTOMER CARE WEEK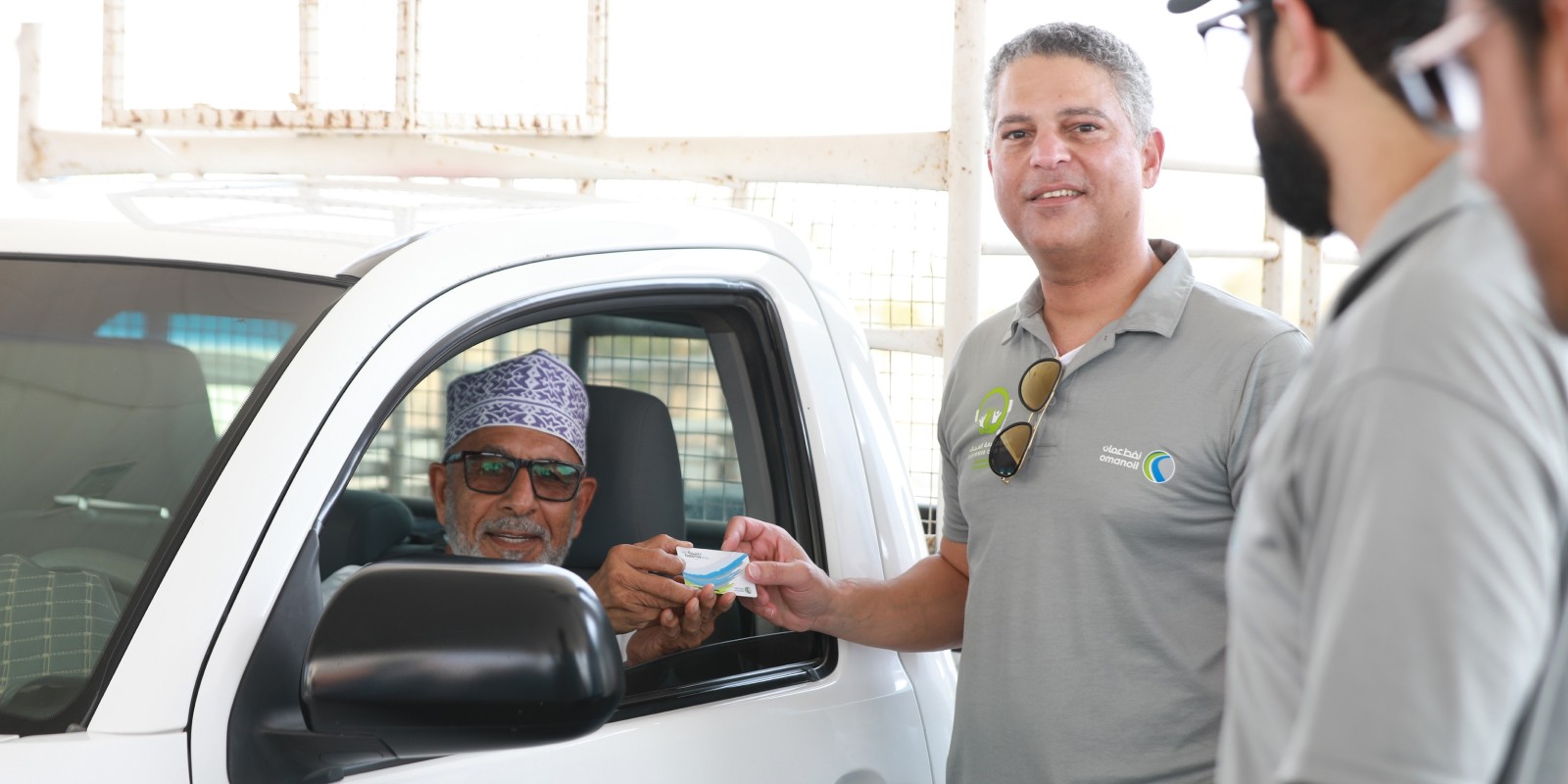 Committed to building deeper connection with motorists visiting its service stations, Oman Oil Marketing Company (OOMCO) recently celebrated its Customer Care Week from 1-5 October 2023.The company reached out to customers through face-to-face interactions and personalised service offerings. Once a year, the company's senior management and other team members are available to meet with people at select OOMCO service stations across Oman as OOMCO appreciated the value of gathering feedback to manage, meet, and exceed customer expectations. OOMCO service stations are welcoming one-stop destinations, where customers can buy quality fuel and lubricants, as well as essentials at Ahlain, OOMCO's convenience store.
Khamis Al Shuaibi, General Manager of Shared Services at Oman Oil Marketing Company, said, "We aim to be the most customer-centric fuel marketer in Oman and across the region that delivers unique and personalised customer experiences. We have adopted a holistic approach to seamless customer service across various touch points. While technological advances support us in reaching out to our customers, they can never replace face-to-face interaction, which is the foundation on which relationships are built. Our Customer Care Week provides the perfect opportunity to connect and listen to our customers in person."
The Customer Care Week in various regions of the Sultanate, featured several activities, including competitions for customers and staff. OOMCO also distributed giveaways to motorists visiting select OOMCO service stations. The five-day Customer Care Week coincided with Customer Service Week; a global annual event held in October where business leaders celebrate employees providing customer service.
From Customer Care Week, investing in cutting-edge technologies and digital solutions, to engaging in strategic partnerships with Food and Beverage brands, OOMCO continues to connect with its customers in many ways to meet and exceed their expectations. Meanwhile, OOMCO's service stations serve a wide variety of customer segments, and the company expanded successfully into the Kingdom of Saudi Arabia and Tanzania. In Oman, OOMCO has also introduced fully integrated mega service hubs that include coffee shops, car care centers, convenience stores, shopping complexes with global brands, separate gyms for men and women, children's play areas, pharmacies, nurseries, ATMs, as well as business centers for students.