August 07, 2023
Oman Oil Marketing Company continues to supply SalamAir with premium aviation fuel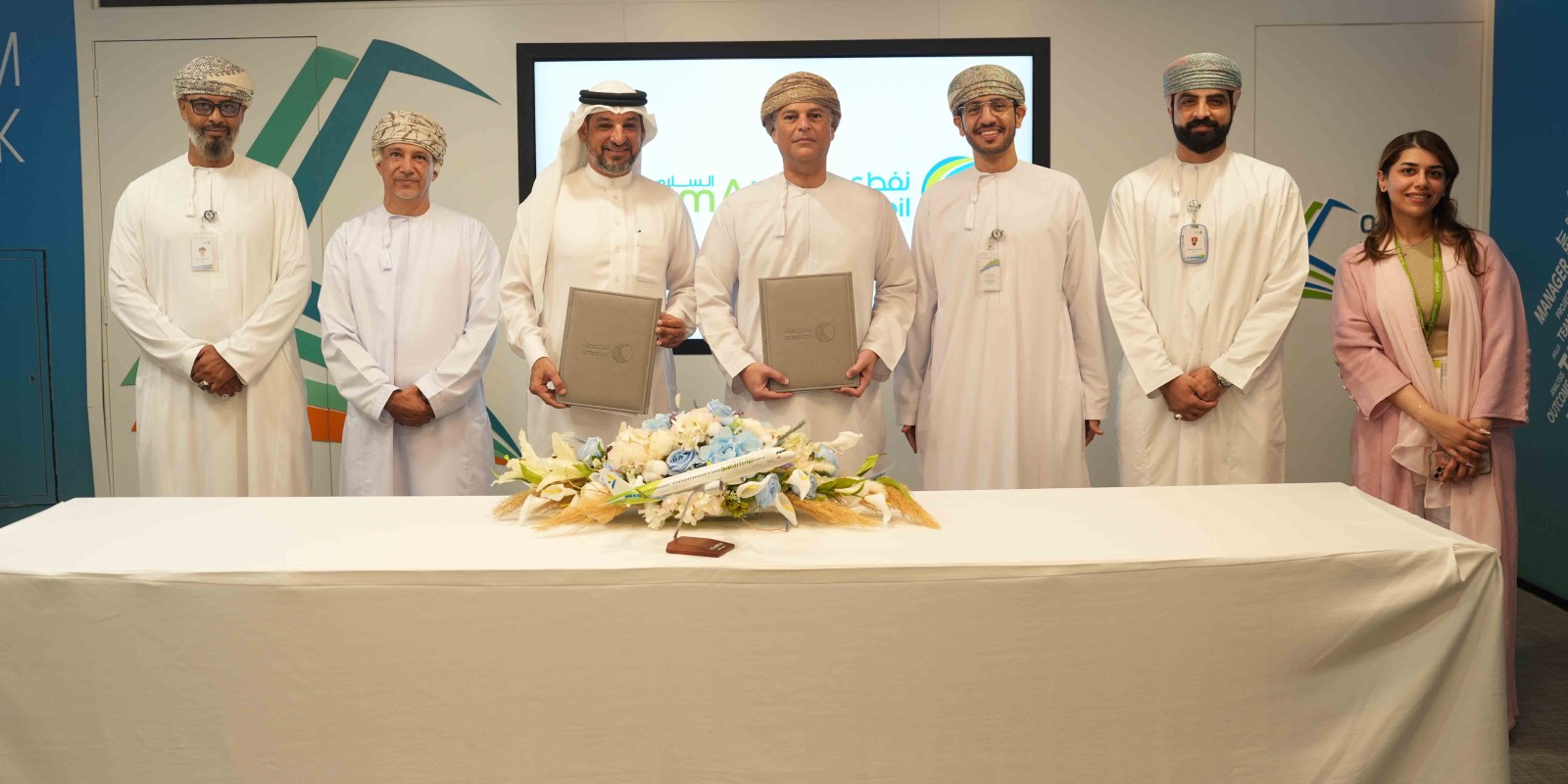 Oman Oil Marketing Company (OOMCO) and SalamAir have recently announced the expansion of their existing cooperation with a renewed strategic partnership to supply premium aviation fuel to the Oman-based low-cost carrier. The partnership is one of several of its kind between OOMCO and airlines to support the growth of the nation's aviation industry. The two-year agreement was signed by Tariq al Junaidi, Chief Executive Officer of OOMCO, and Captain Mohamed Ahmed, Chief Executive Officer of SalamAir.
Tariq Al Junaidi, Chief Executive Officer of Oman Oil Marketing Company said, "We are committed to accommodating the growth of the aviation and tourism sector in Oman by continuing to provide premium aviation fuel to SalamAir, and other carriers. This step contributes to economic growth and diversification as per the objectives in Vision 2040, while these partnerships also contribute to our growth as a company. We experienced a 46.7% growth during this year's second fiscal quarter compared to the same period last year." He added, "Meanwhile, to guarantee the safety, sustainability and high quality of our aviation fuel, our operating standards are aligned with the International Air Transport Association and the Joint Inspection Group, the entity that sets global standards for quality of aviation fuel."
Captain Mohamed Ahmed, Chief Executive Officer of SalamAir, said, "Oman Oil Marketing Company has been our strategic partner and aviation fuel provider for years and enables us to focus on our fuel efficiency as we continue to further expand our network, while also promoting Oman as a unique tourist destination. As the first low-cost airline in Oman, we offer affordable journeys to our customers by using high-quality, sustainable, and yet reasonably priced fuel that supports this objective."
OOMCO is a leading premium fuel provider whose portfolio includes aviation fuel. The company has an aviation fuel department with over ten years of experience. OOMCO currently holds the largest market share in Muscat International Airport thanks to its customer-centric approach, high-quality, innovative products and services while offering the most competitive prices. OOMCO's aviation fuels meet the highest global quality standards, and it is the sole supplier of AVGAS 100 LL to Muscat International Airport. OOMCO's network of operations extends to Suhar, Salalah's Military, and Khasab Airports.